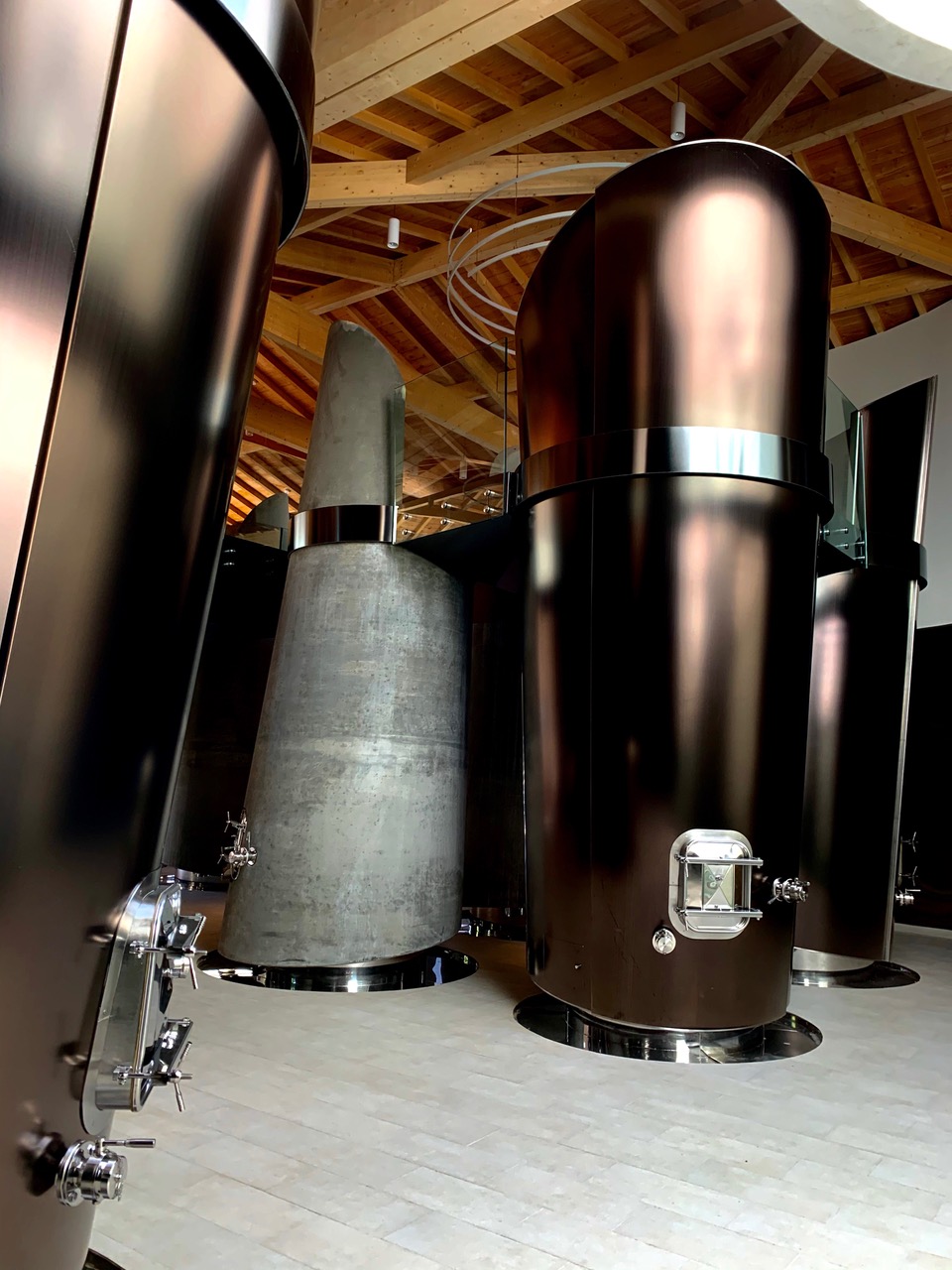 Château Montlabert
In the heart of the Saint Emilion vineyard, declared a World Heritage Site by UNESCO, architect Olivier Chadebost designed the new winery of Château Montlabert, belonging to the Castel Group since 2008. A building "haute couture" of 4,500 m2 with an essential style, the result of the desire to follow the latest innovations in the field of winemaking but also to bring visibility to the winery. In the words of the architect, his vision of the project.
The collaboration with Sacmi-Defranceschi
"We choose the companies to work with, so that we can rely on their expertise. And the choice fell on Defranceschi – Sacmi Group because we were looking for a company capable of combining technical and aesthetic boldness at competitive prices. For example, I designed the lighting fixtures and Sacmi, well known for its know-how, made the ceramic slats, stainless steel rims, glass; the stairs were made by Italian artisans… Everyone is enriched by the know-how of the partners". This is how Olivier Chadebost explains the choice made with regard to the technical partners for the work at Château Montlabert.
And this project, in order of time, is the last link in a collaboration already underway, which has found a communion of intent in the sharing of codes that unite the world of luxury and haute couture with the world of wine..
"For example, for the Château d'Yquem winemaking premises we used stainless steel, which is usually used in the exterior architecture of the buildings; as well as for the cuvier of Château La Gaffelière in St. Emilion".
IL CORRIERE VINICOLO N.5 – 8 February 2021