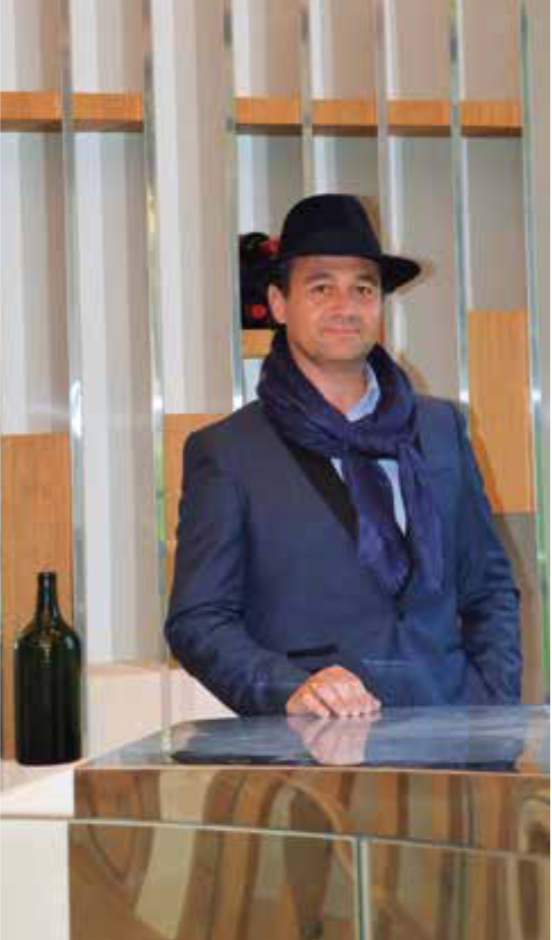 OLIVIER CHADEBOST, A DEMANDING AND AESTHETE HAUTE-COUTURE ARCHITECT.
"Make your life a dream, and your dream, a reality…".
This sentence from "The Little Prince" by Antoine de Saint-Exupéry could perfectly sum up the path of Olivier Chadebost, an atypical architect: engineer, designer and creator of graphic identity of the brands.
Chadebost tackles every project that combines technical functionality with a strong aesthetic connotation, thanks to a constant attention to precision, focusing exclusively on raw materials.
"I created my own agency 20 years ago and now we have 4 business units. The headquarters in Bordeaux (to which are also added those in Paris, ndr), called Esthète and Wine' – explains the architect – operates in the world of wine and the environment: hotels, restoration of castles, design of wineries and wine tourism facilities in the broadest sense of the term". As part of his activity in the wine sector, Chadebost was responsible for the design of Châteu d'Yquem in Sauternes, Château Cheval Blanc, La Gaffelière, Château Montlabert in Saint Emilion, Beaua Pomerol, Lafon Rochet and Lafitte-Carcasset in St. Pheeste, to name just a few of the properties of the Gironde. Other projects are ongoing in Sancerre, Chile, India and also in Italy.
Last activity: retail and luxury homes. "One of the characteristics of our structure – he explains – is that we do not limit ourselves to architecture, but we work on a strategy of positioning the brand: we look for its core business and create all the architecture, engineering and design around it. We always start from a blank page. Our initial data for Château Montlabert, for example, consisted of a cartography of the soil and one of the terroir, to which we brought our technical expertise to define the project strategy together. We work on the graphic identity defined with the customer, to ensure the overall consistency between a label, a bottle, a logo and a winemaking room".
IL CORRIERE VINICOLON.5 – 8 February 2021