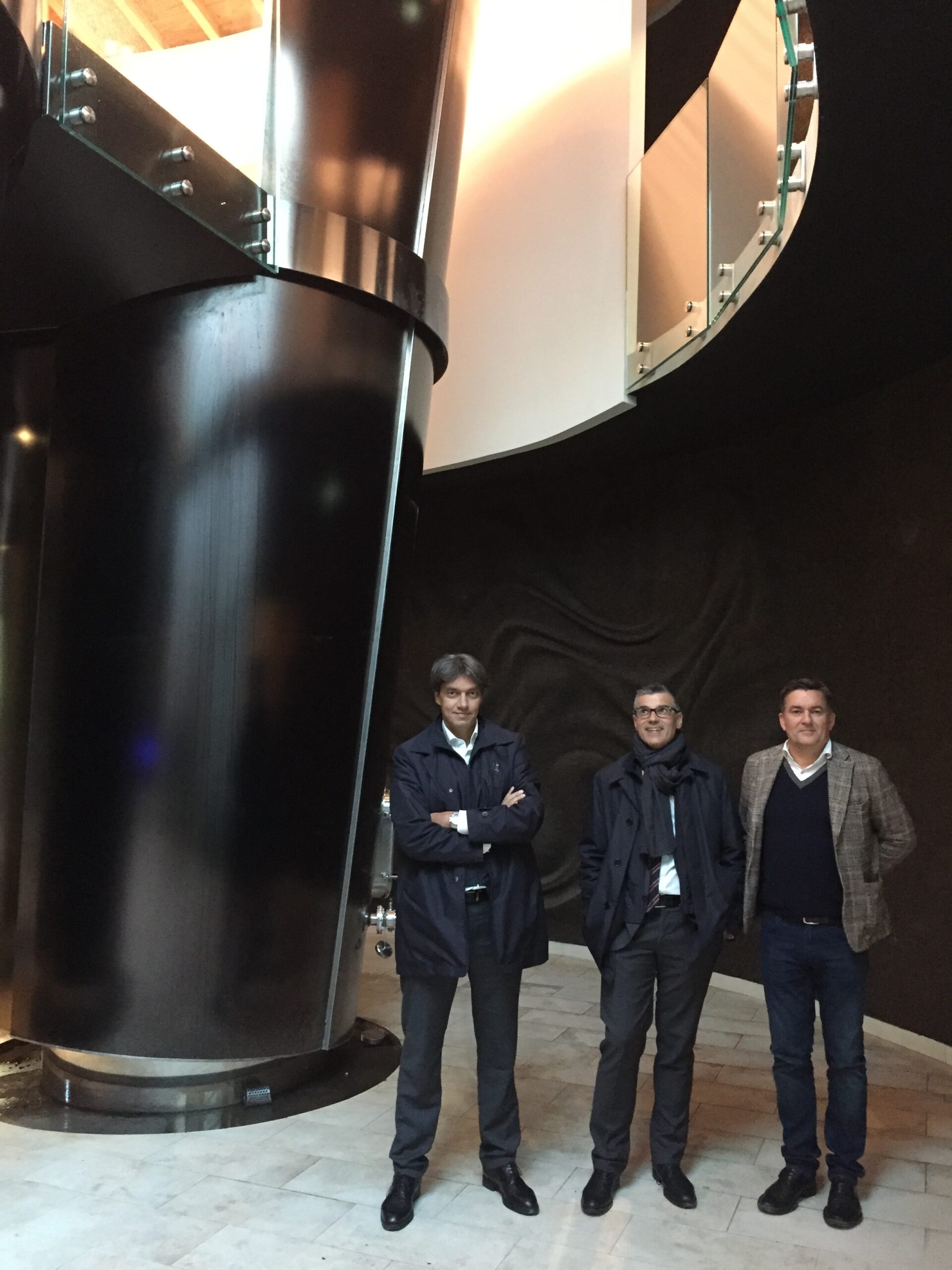 SACMI AND DEFRANCESCHI INCREASINGLY ADVANCED KNOW-HOW
"On 7th September 2019 we celebrated our centenary with all our employees. It was a nice family celebration. Then, on November 28, we organized a great event with our customers, inviting Oliviero Toscani, with whom we created a photographic work that tells
by images the 100 years of the group, and the american economist Jeremy Rifkin with whom we projected our next 100 years." This is how Giulio Mengoli, General Manager of Sacmi, begin, recalling the important anniversary of the company, celebrated more than one year ago but which remains in the memory as an extraordinary event from various points of view. In fact, the story of Sacmi begins on 2nd December 1919 in Imola, with a cooperative of 9 employees. Over time, the company has grown to become an international group that now employs 4.500 people in 80 different companies worldwide, with a turnover of 1.400 billion euros. A company deeply committed from a social point of view in the territor in which it is inserted: from the financing of screening equipment for the Hospital of Imola to the equipment (and maintenance with internal staff) computers for city schools or the contribution to school canteens for underprivileged children, as well as donations at the national level on the occasion of natural disasters. Sacmi was also the birthplace of the Imola Historical Museum of Technology. "There is a strong inclusion of our company in the social fabric of the city", proudly emphasizes Mengoli.
On this path, in August 2016, Sacmi's acquisition of Defrceschi, a company just 4 km away, took place. "For us it was important to support a local company and at the same time expand our presence in the food and beverage sector, through its more luxurious component, that of wine," explains Mengoli.Through the Sacmi Wine & Spirits Division with the Defranceschi brands (tanks and presses), Sacmi Verona (Kube labellers), Sacmi Packaging (BIB solutions, bottling lines, etc.) the group focuses on the world of wine and enriches its expertise with the aim of offering the wine sector complete and integrated solutions, up to the "turnkey cellar", without forgetting the know-how of the group in terms of engineering, architecture and plant automation.
In particular, Defranceschi – with a turnover of 20 million – complements the Group's offer with highly innovative patented technical solutions and increasingly combines the history of Sacmi with its range of products. For example, the monumental chandeliers created for Château Montlabert (see the next article) mark a return to the origins, inspired by the model created 100 years ago by Sacmi and bringing together in a single creation the two stainless steel and ceramic materials. And if the company bets on the top of the range, it also offers cheaper tanks, a bit like prêt-à-porter compared to haute couture.
Three of the strong points of the group, which General Manager Mengoli underlines: the deep attachment of employees to their profession and to the company, the level of competence and Sacmi's ability to manage a vast and varied portfolio of technologies and products. "This company has a great ability to create synergies between the different lines of business and the different markets in which they are applied", Mengoli points out, reporting that in Sacmi there are over 2,000 patents in the process of registration. "We always see so much enthusiasm among our employees when we adapt a technology from one sector to another, such as ceramics for wine". Sacmi has always specialized in the supply of technologies for the use of ceramics and today invests in research and development and works on the opportunity to insert ceramics in wine tanks to replace cement. "Ceramics – explains Mengoli – is a material that is totally compatible with food. The technology developed by Sacmi allows to choose the microporosity of the support (through the grain size and the cooking temperature) to favor the perfect micro-oxygenation of the wine". In this direction, the research and development laboratory di Sacmi worked on behalf of its subsidiary Defranceschi to qualify ceramic tiles compatible with the world of wine, winning the New Technology Award at Simei's latest Innovation Challange 2019 with its patented ceramic tank. Ceramic does not affect the product from an organoleptic point of view and has the same thermal inertia as cement: characteristics that are well reconciled with the tendency today of intervening as little as possible on what terroir offers. It is therefore fundamental to offer wine producers tools for the aging of wine that respect the raw material and the work done in the vineyard. "Sacmi's know-how – concludes Giorgio Mengoli – combined with Defranceschi's wine culture offer good perspectives for development in this high added value sector". Juliana Camus